As we know that what makes a property special is more than just a price tag. At heart, we are a brand that treasures what is uniquely beautiful, as well as the simple joy of presenting to clients not just a house, but the perfect home. At Lew Geffen Sotheby's International Realty we believe that passion and dedication initiates from the top. Our team are leaders in property sales as well as in the marketing of property, delivering innovation and service distinction to South Africa's property market.
I saw the angel in the marble and carved until I set him free."
Michelangelo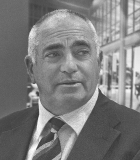 Lew Geffen
Chairman
Sotheby's International Realty, South Africa
Lew Geffen has been in the real estate industry since 1972 and is recognised as one of the leading experts in property in South Africa. It was his determination and success at the flagship operation in greater Johannesburg, which served as the springboard for the rollout of the national brand that today boasts   throughout South Africa. Lew Geffen was responsible for negotiating the Master Franchise for the Sotheby's International Realty Master Franchise for South Africa and holds many directorships in associated real estate and allied industries.
---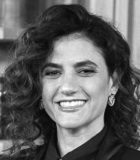 Yael Geffen
CEO
Sotheby's International Realty, South Africa
Yael is the CEO of Sotheby's International Realty South Africa and a member of the Board.
Yael Geffen has a BA in Communications and Economics and a Master's Degree in Integrated Marketing and Communications Strategy. She has extensive experience in marketing, sales, advertising and strategic planning both in South Africa and the United States, where she worked in New York and Los Angeles for six years on global accounts such as Microsoft, Pfizer, Electronic Arts and The Academy Awards before returning home and moving into real estate. Despite her extensive previous experience Geffen joined GIRF in 2006 at apprentice level and spent the next 11 years learning every aspect of the real estate business. She has served as an Executive Director and shareholder on the Company's Board since 2010.
---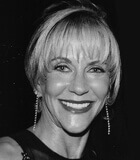 Sandy Geffen
Executive Director
Sotheby's International Realty, South Africa
Sandy Geffen is an Executive Director of Sotheby's International Realty South Africa, and has 30 years of real estate specialist skills with peerless experience in training and human relations. Her dedication and success together with an infinite desire to expand the brand nationally, led her together with her husband Lew, to secure the Sotheby's International Realty® master-license for South Africa.
Sandy spearheads the implementation of a host of marketing and training tools designed to enhance her property consultants' roles as leaders in property sales. She is a highly motivated speaker and is known throughout the network for her energising and focused presentations.
Sandy spends the remainder of her time as an ambassador for the brand dedicating her time to social responsibility. She is a trustee for Women and Men Against Child Abuse and is actively involved with the charity organisation, Operation Hunger. Sandy began her career in the travel industry and then moved on to become a media manager for Kenyon Wiles advertising agency. She joined her husband Lew at Lew Geffen Estates in Johannesburg in 1982, which soon received recognition as the market leader in Johannesburg.
---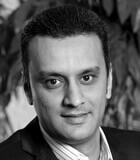 Neethesh Haripersad
Chief Financial Officer
Sotheby's International Realty, South Africa
Neethesh has been with the company from inception, starting as the accountant and progressing to Group Financial Manager and further to his current position of Chief Financial Officer. Neethesh has a B.Comm (Honours) degree from the University of South Africa and is integral to the growth and management of the company.