Lew Geffen Sotheby's International Realty sets the world's standards for marketing and selling distinctive residential properties, in all price ranges in all areas. Our specialised marketing program and proprietary marketing tools enable you to access the global buying pool by marketing properties to the world at large - locally, nationally and internationally. We are passionate about professional photography of properties, which is renowned for making the most impact. Our in-house advertising studio is meticulous in its attention to detail when crafting the layout copy for properties in the relevant areas. We also provide our clients with access to on-going public relations support that will enhance your property's image in the local community and beyond.
The quality and distribution of our marketing materials, combined with our international positioning and strategic partnerships enable us to streamline and enhance the sales process. By leveraging off the following marketing channels our clients benefit from our marketing and allow us to do what we do best - sell masterpieces in every area:
Global websites

Glossy print campaigns

Newspaper inserts
National media coverage

Advanced social media platforms

Mobile technology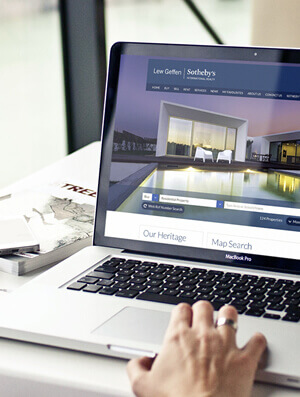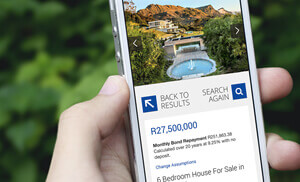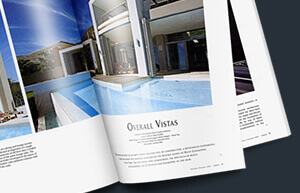 We provide our clients with the most bespoke real estate service by aligning you with our exclusive strategic partners. We have partnered with Habitat magazine, the quintessential home and decor magazine. In South Africa, Habitat offers an exclusive distribution strategy to hotels, lodges and top retail outlets, thus ensuring that our properties are showcased to the perfect target market. Private Edition is our exclusive lifestyle magazine that reaches a multitude of readers nationwide. Properties from each Lew Geffen Sotheby's International Realty office are showcased to ensure the greatest possible exposure. Our unique collaboration with The Wall Street Journal, the Times of London and The New York Times reflects a true global brand and real estate opinion leader. In addition, we have an exclusive relationship with Sotheby's at Auction, Reside Magazine and the Collections Portfolio.
Our international and national websites are the core of an integrated global online marketing campaign, with the goal of distinctively showcasing extraordinary homes to highly qualified visitors. Our listings also benefit from additional exposure in other high-exposure quality websites such as:
Property 24

New York Times

International Herald Tribune

Wall Street Journal
Properties that we proudly represent range from residential cottages to mansions with a plethora of architectural designs in every part of South Africa. They include game farms, wine estates, golf estates, secluded country estates, ocean front apartments and inner city lofts.
The Sotheby's name is celebrated for selling precious objects... we simply sell some extraordinary places to display them.