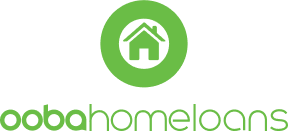 ooba home loans is South Africa's largest
home loan comparison service.
We work with all the leading home loan lenders in South Africa. We can find you the best deal on your home loan,
and provide you with quotes to compare. Let us submit your single application to your bank and others so that you
know you are getting the best deal on your home loan.
Our service is FREE with no obligation.
Getting Prequalified
A credit check is the first thing a bank will do when assessing your application. Are you confident of the outcome? Before you start house hunting, we recommend you get prequalified.
Check Your Affordability
Getting a Home Loan
You can't be guaranteed of the best rate and terms from your bank. Even 0.5% can save you hundreds of thousands of Rands. ooba home loans gets multiple banks, including your own, to quote.
Apply Now